Welcome to the February Home Life link up and I wanted to start this post by thanking everyone who not only joined in last month, but also really got what this project is about. I didn't want this to be just another linky, I wanted it to be a community of people all picking up our cameras on the same weekend every month and inspiring each other to try new things with our photography and I feel really lucky that we seem to have created that almost immediately.
I am going to try and collect some of the best photos on a Pinterest board. If you don't get pinned please don't take it personally as it's more likely a reflection of my bad admin than your wonderful photos, but I am going to try to create a little pool of inspiration we can all dip into if we are short of ideas.
So this weekend was a strange one for us. Against my better judgement I decided in advance not to take photos on Saturday and then this happened just yards from our door and our day was thrown into chaos. Sunday was a calmer day with all of us at home and a visit from a dog whisperer who came to see our troubled Beagle. No photos of that I'm afraid, but lots that capture the combination of steady routine and ever shifting dynamics of our little family. As you may have guessed Theo's Sunday treat is a little iPad time…
PS – Camera settings in the alt text if you point at the image
I'm looking forward to seeing what everyone else got up to too.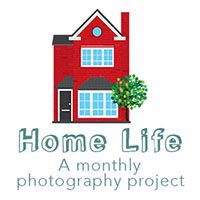 Please share your posts below…