I won't lie, the prospect of documenting a day this weekend was a bit daunting as Jim's away so I needed to look after both children, photograph the day and get in the photos myself. If I wasn't hosting this project it would have been easy to skip a month, but that just reaffirmed to me exactly why photography projects are so good, because if you don't have a reason to take photos you often don't bother.
Despite the hurdles that lay before us, Theo rose to the challenge of taking a few photos (with the help of a tripod) and the result is I actually have some extremely rare pictures with me in them! They're taken by a four year-old so they aren't perfect, but they are moments captured that would otherwise be lost.
As you scroll through the photos you'll see the delightful muddy state of the countryside round us and also the last photo is Theo Face Timing Jim in the States
In my post on Friday I mentioned my recent discovery of CreativeLive.com. In case you missed it, I have recently signed up to the Family Photojournalism course which is a series of video talks about capturing family life through photography. It's incredibly inspiring and informative and I highly recommend it.
They have a variety of photography and film-making courses, some of which are free. The site itself only seems to be known amongst my professional photographer friends at the moment, but its really worth checking out. I have included a referral link in this post, because frankly I'd be mad not to, but I also wouldn't recommend it if it wasn't good to begin with!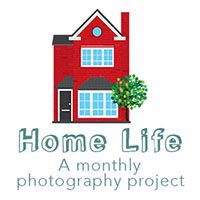 So anyway… What did you guys shoot?
If you like this you might also like…