This weekend has been really busy. I attempted to document Saturday, took half a dozen pictures and then decided to start afresh on Sunday. We were off to visit relatives an hour or so from home and strangely I don't tend to take a lot of photos when we visit, but I liked having an excuse to do so this time.
We captured a few moments in our house, but the rest were a different kind of home life with copious cousins, another Easter Egg hunt, the Sunday papers and another copy (this month's) of Ideal Home Magazine with our house in it.
The swing photo is my contribution to shooting at a different angle – I kind of like it!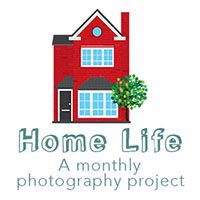 So anyway… What did you guys shoot?
If you like this you might also like…