So summer arrived at last this weekend!
If you are anything like us, most of your pictures this month will have been taken outside. Ours was a washing and weeding kind of day (that middle photo was my view through our mesh fence where I was weeding!) with a pizza lunch and a brief stint of dog sitting.
The photo of me towards the end was taken by Theo, he is apparently unphased by the weight of my camera kit and the quaint idea of looking through a view finder!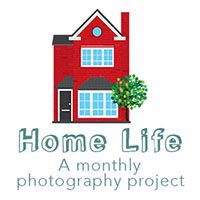 Please share your Home Life Project posts below and on social media with the hashtag #homelifeproject