To start this post I'd like to welcome anyone who is new to this project this year, you are all welcome and I really hope you enjoyed stretching your creativity over the weekend and captured some moments that you might otherwise have missed.
I took my photos yesterday and we had typical January weather, we got out of bed in near darkness, walked the dogs in drizzle and fog and watched the night close in while we had our afternoon cup of tea. Not very cheerful weather, but an honest and accurate image of what an average day is like at this time of year.
Activity wise, Theo had his weekly iPad time, then he and the dogs burned off their energy on a near empty beach and we all ate a great brunch at a local cafe. At 14 months Alice is very much becoming her own person and enjoys 'playing' Connect 4 with Theo, meanwhile her brother's big news this month, is that gap in his front teeth, he had his first visit from the tooth fairy last week!
Looking forward to seeing your posts and don't forget to share your images on social media too with the hashtag #homelifeproject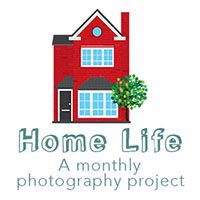 If you liked this, you might also like…